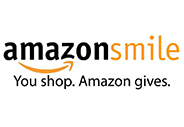 Please support HVFD through Amazon Smile
Web Counters
Website Visitors
Since
October 3, 2003

Visitors Today
Aug 09, 2022

Hollywood VFD Participate In "High-Risk Low-Frequency" Training Scenario
By Past Chief Charles Miedzinski (CP)
November 17, 2021
On Tuesday evening 16 November 2021, members drilled on one of our "high-risk low-frequency" scenarios, taken right out of recent local response history: Hunter In A Tree Stand/Tree.
This nearly same scenario occurred locally last year- hunter fallen from compromised tree stand, suspended upside down, well away from vehicle access.
Members with experience in, or who have responded to this in "real life," were encouraged to take a step back in a support role, as members who may not yet have encountered this challenge were given the opportunity to execute a mock response and rescue with the ladders and rigging carried by our special service units.



Simulated Hunter Who Has Fallen Out Of Their Tree Stand




After uprighting the "victim" into a safer position, utilizing the Aztec Kit, members prepare to lower the "victim" on a hauling system.




Members completing the successful "victim" removal.
2022 Incidents
Jan.
96
Feb.
65
Mar.
72
Apr.
79
May.
71
Jun.
57
Jul.
72
Aug.
29
Sep.
0
Oct.
0
Nov.
0
Dec.
0
Total
541
Past Incidents
2021
807
2020
764
2019
857
2018
897
2017
839
2016
774
2015
825
2014
780
2013
698
2012
689
2011
837
2010
809
2009
738
2008
773
2007
803
Total
11890
Hollywood Volunteer Fire Department

24801 Three Notch Rd
P.O. Box 7
Hollywood, MD 20636

Station 7
301-373-2900

Station Fax
301-373-8772

Hall Rental
301-373-3910

Kitchen/Carnival
301-373-3368