Contact

hvfdhallrental@gmail.com

for pricing and rental agreement.
Please include the following information in your email:
Name, address (physical and mailing), type of event being held, date requested, number of people expected, special requests (ie. stage, kitchen, catering, bar services).
Please check rental availability by clicking the link below.
The Hollywood Volunteer Fire Department proudly offers our two banquet halls for public use. They are perfect for weddings, bullroasts, meetings, parties, and almost any other affair you can name. We are also now offering our Carnival Bingo Building for public use which is perfect for birthday parties, graduations, and events that do not require the refinement of our banquet facilities.

We are now booking for 2022, 2023, 2024, 2025 and 2026
For large groups, we offer our Mervell Dean and Billy Huseman Room
Mervell Dean Size Is 90' x 120' Theater Seating 720 / Banquet Seating 550 and The Huseman Room Size 30' x 50'
For small groups, we offer our Billy Huseman Room
Size 30' x 50' seating 50 - 60
Carnival Bingo Building For any size party
Size 40' x 50' seating 100 - 125
---
Special Services
Full kitchen rental available upon request (Mervell Dean/Huseman Room Only)
Set up of Tables and Chair (Linens are not provided by HVFD)
Catering by the Ladies Auxiliary available upon request
Bartending available upon request (Mervell Dean)
Full Audio and Visual Equipment (AV and Televisions Mervell Dean Room only)
8-55'' Wall Mounted Televisions and a 17 ft. x 22 ft. Drop Down Screen
Stage (6 sections 4' x 8' each) $200 Rental
Weddings
Banquets
Corporate Functions
Meetings
Sports Banquet
Dances

Parties
Christmas
Anniversary
Birthday
Graduation
Religious Events
Click here for a 3-D virtual tour
- To contact the Hall Rental Chairman please email hvfdhallrental@gmail.com (preferred) or call (301) 373-2900 and leave a message for the Vice President
- For Catering pricing information, please e-mail at lbrady367@gmail.com or call Lynn Brady at 240-538-2503
- For Bar/Alcohol information, please e-mail barservices@hvfd7.com
The below pictures are for hall size reference only. Please use the virtual tour to view facility as we have made renovations.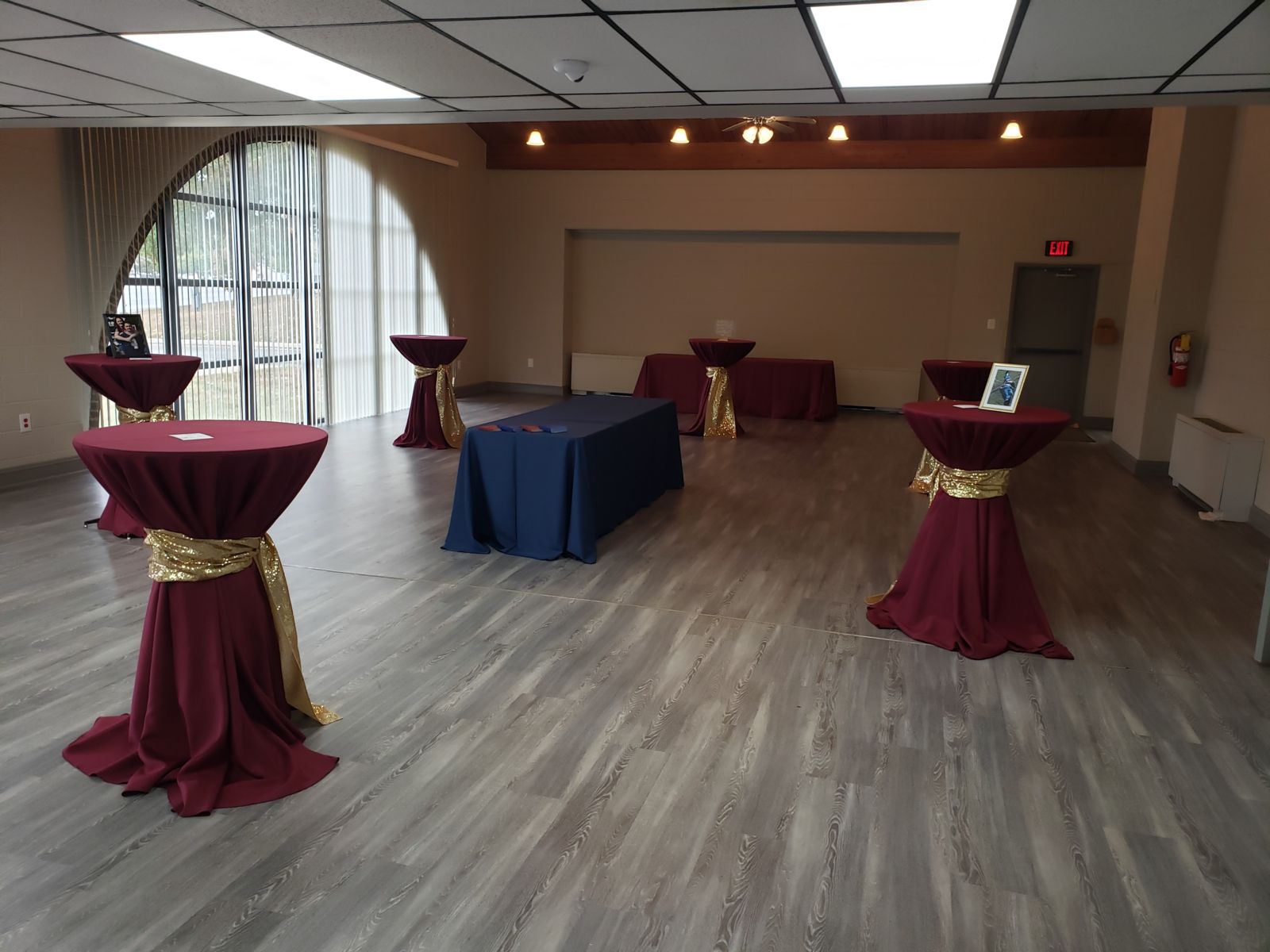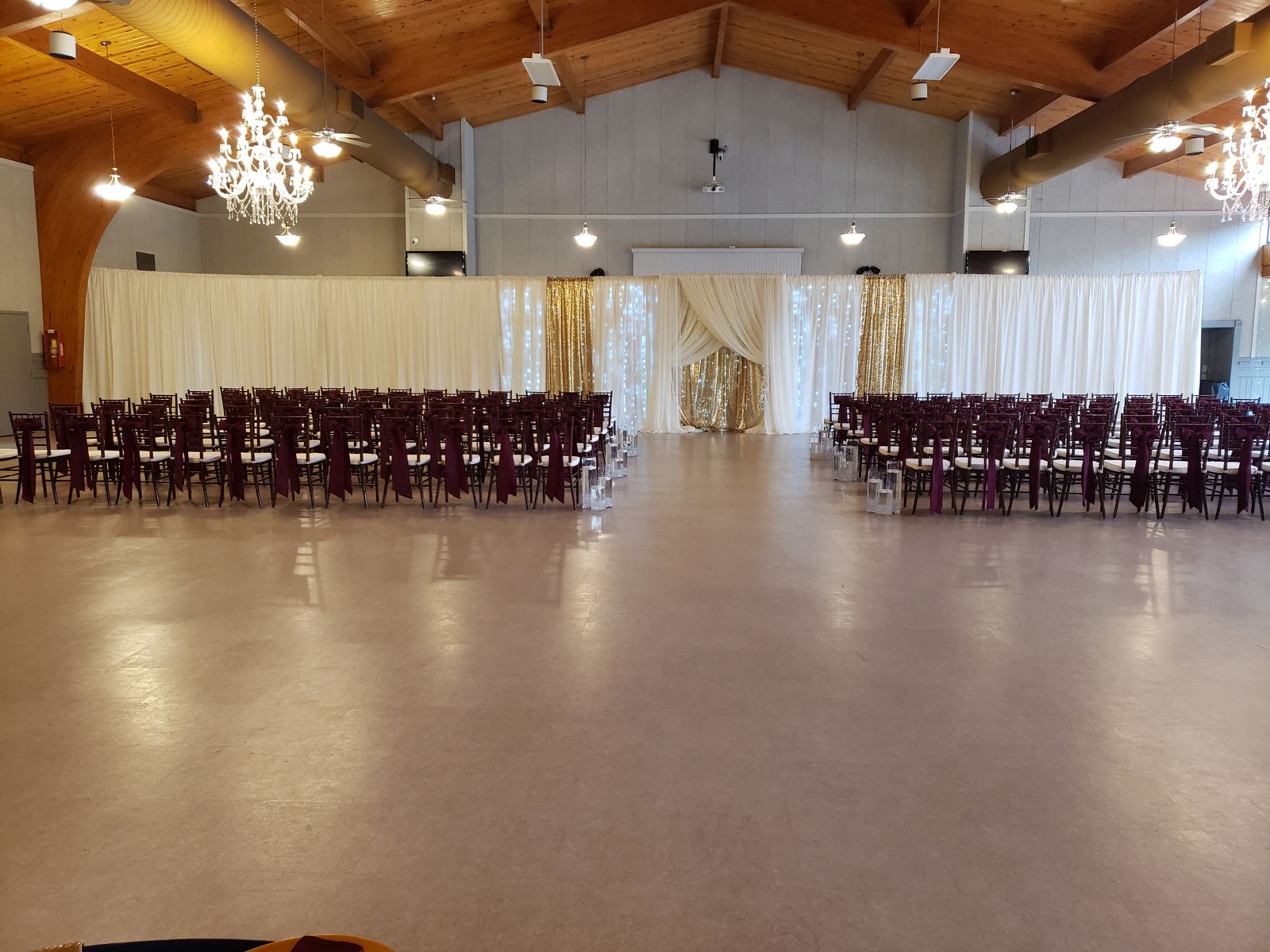 Cocktail Hour Set-Up Wedding Reception Area and Dance Floor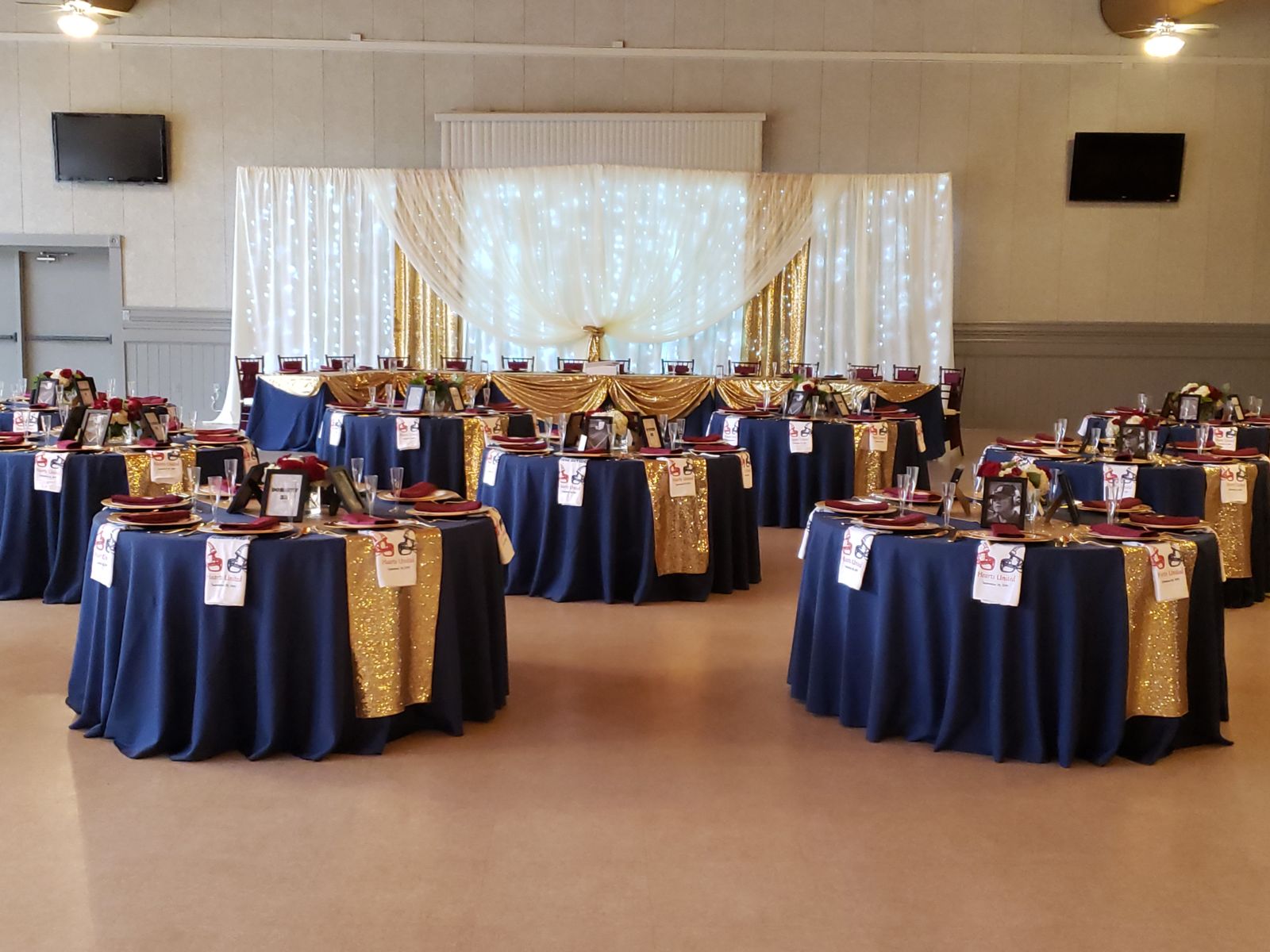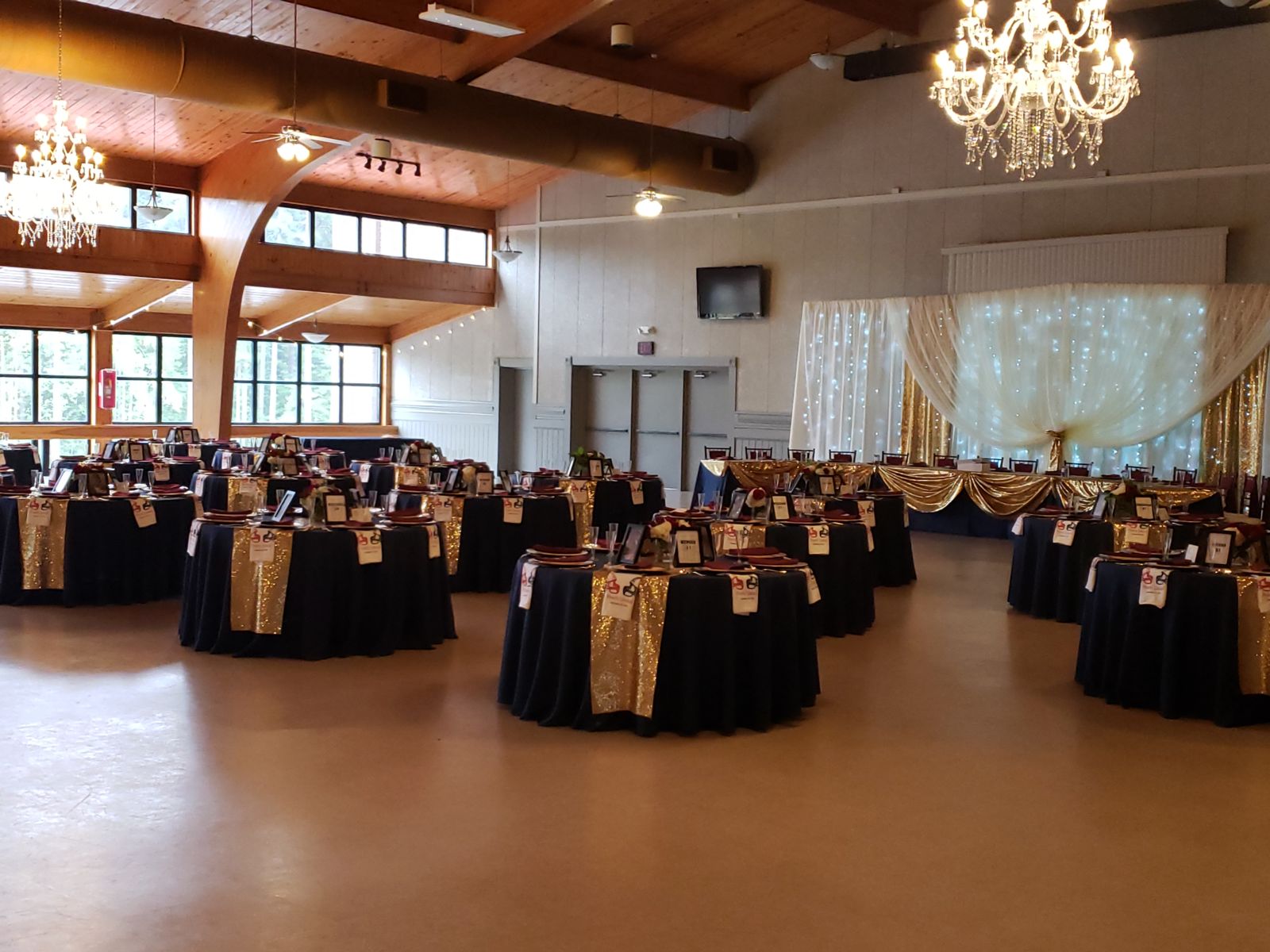 Dinner Set-Up Dinner Set-Up
---
Below are pictures of the HVFD Carnival Bingo Building
Carnival Bingo Bldg. Carnival Bingo Bldg. Restrooms