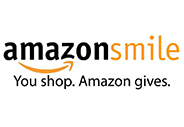 Please support HVFD through Amazon Smile
Web Counters
Website Visitors
Since
October 3, 2003

Visitors Today
Feb 27, 2021

Hollywood VFD Responds First Due to Aircraft Emergency at St. Mary's County Airport
By Past Chief Charles Miedzinski (CP)
March 22, 2020
At approximately 1050 hours, Hollywood VFD Station 7 was dispatched to the St. Mary's County Airport for the Aircraft Emergency. Engine 72, Tanker 74, Rescue Squad 7, Chief 7, Chief 7A, and Chief 7B responded with 16 Volunteers. Chief 7A and Tanker 74 arrived on the scene to find an aircraft with a malfunctioning front landing gear circling the runway. Chief 7A established the St. Mary's Airport Command and had Tanker 74, Rescue Squad 7, and Foam 136 proceed to the scene while all others reported to the staging area. The aircraft landed with the front landing gear collapsing and the aircraft coming to a rest midway down the runway. Units proceeded to the aircraft to check for injuries and any hazards. With none found, the assignment was scaled back to units operating on the scene and all other units returned in-service. Units operating the incidnet remained on the scene for a short time before turning the incident over to the airport staff. Units from Hollywood VFD and NDW / NAS Pax River returned to service a short time later. Chief 7A (Doug Insley) held the St. Mary's Airport Command.



Tanker 74 and Chief 7 standing-by, awaiting arrival of the Aircraft in Emergency Distress




Tanker 74 Crew investigating the Aircraft for injuries to the Pilot and any associated Hazards




Tanker 74 and Foam 136 Crews




Units standing by on the scene awaiting the Aircraft to be secured and the incident to be turned over to the Staff of St. Mary's County Airport.
2021 Incidents
Jan.
55
Feb.
97
Mar.
0
Apr.
0
May.
0
Jun.
0
Jul.
0
Aug.
0
Sep.
0
Oct.
0
Nov.
0
Dec.
0
Total
152
Past Incidents
2020
764
2019
857
2018
897
2017
839
2016
774
2015
825
2014
780
2013
698
2012
689
2011
837
2010
809
2009
738
2008
773
2007
803
2006
719
Total
11802
Hollywood Volunteer Fire Department

24801 Three Notch Rd
P.O. Box 7
Hollywood, MD 20636

Station 7
301-373-2900

Station Fax
301-373-8772

Hall Rental
301-373-3910

Kitchen/Carnival
301-373-3368